835 Dunbar Hill Road, Hamden, CT 06514 • (203) 288-0700
Fresh Fruits and Vegetables
(Our 2013 CSA program is sold out!)
See you at the Farmers' Market:
Woodmont Farmers' Market, Milford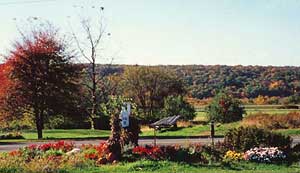 Since 1893, the Hindinger family has been farming this land in Hamden, Connecticut, and now, the family invites you to share with them this spectacular scenery, friendly atmosphere, and farm-fresh fruits and vegetables.
We are committed to the concept of offering our customers the freshest home-grown produce available, in a clean, friendly environment. The Hindinger Farm practices Integrated Pest Management, allowing us to prevent pest damage to our fruits and vegetables while curbing pesticide usage. We know this difference is important to you in deciding what to feed to your family.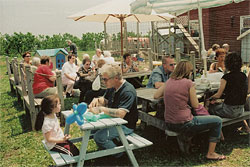 See our Ripening Calendar to learn what is in season!
June 15th Strawberry Festival
We also want to invite you our Annual Strawberry Festival held each year on the Saturday before Father's Day. There will be all sorts of delicious Strawberry treats, along with clowns, hayrides, and much more. Glenwood in Hamden is going to be the food vendor this year, with hamburgers, hot dogs and french fries! Festival hours are 11 a.m. to 5 p.m., rain date is June 16.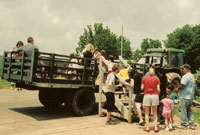 Finally, our fresh juicy peaches and delicious sweet corn attract choosy families from far and wide, just a few of the great variety of fresh vegetables and fruit we have throughout the year. You'll love our spectacular fall displays and the selection of Prizewinner pumpkins, fancy and funny gourds, Cinderella pumpkins, and more. (See our Ripening Calendar.)
With so many things happening throughout the year, be sure you sign up for our Free e-newsletter to receive announcements and coupons when new fruits and vegetables are ripe and ready to eat.